A single speedlite photoshoot setup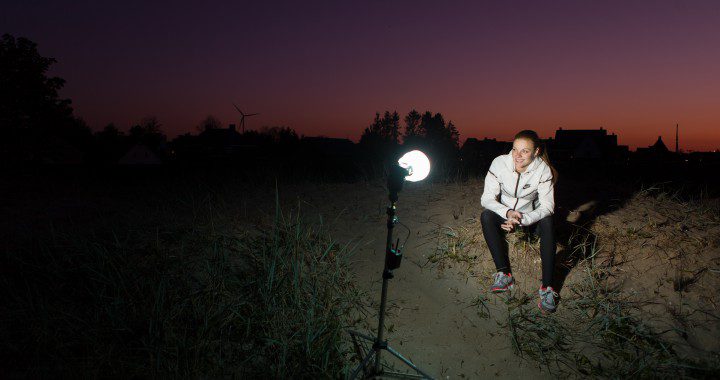 My Canon 430 ex II has never let me down so far – Aside from the amount of batteries it EATS! I've recently purchased a Gary Fong collapsible fashion & commercial lighting kit to go with my 430 ex II and thought I'd hit the streets of 'rural' (Not) Houten to give it a spin!
Because the light source is only tiny the light hitting my subjects face is rather hard. Luckily the Gary Fong collapsible takes care of this a little. Still not as much as a softbox would but the collapsible is so small and convenient to carry around with you while you're location-hunting – I really don't mind brushing some harsh ugly shadows out. You win some, you lose some.
I've used a falcon eyes uber-light light stand for this shoot and I've put a € 2,00 optical slave cell hotshoe on top of it followed by my 430 ex II and Gary Fong collapsible lightsphere. I've used a set of Pocketwizard II to trigger the flash wirelessly.
Here are the shots I came up with just one single speedlite: